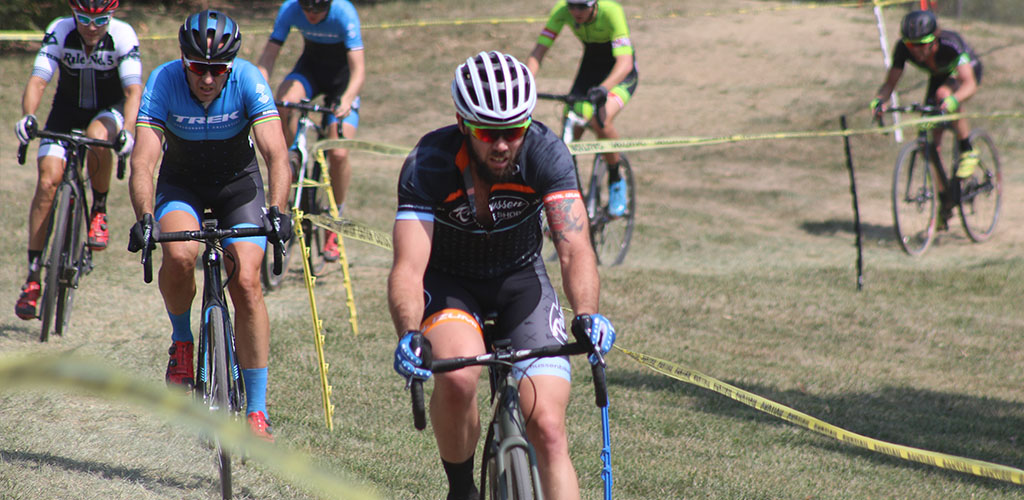 Iowa cyclocross series is back for 2018
Powered by your favorite local races, the Iowa Cyclocross series is back for 2018 giving you the best the state has to offer. We're excited to have 14 days of racing in the series this year. Grab your bike and let's race!
We've made a few changes to the series this year:
No races will be worth double points, so don't sit on your couch and expect to be a sleeper late in the season.
You must race at least four races to qualify for series prizes. We'll leave the win and out for the track.
We are also excited about the support from Bike Rags to help power the series. Check out their custom cycling jerseys and apparel at www.bikeragsapparel.com
The series is also exceptionally grateful for the support of the Iowa City Cycling Club. From putting on the Jingle Cross World Cup to supporting this series and everything else in between, their support of racing opportunities in Iowa is unmatched.
Plan your season
These races are in:
Sept. 1 - Cannonball Cross 1
Sept. 2 - Cannonball Cross 2
Sept. 8 - Dirty Wooden Shoe 1
Sept. 9 - Dirty Wooden Shoe 2
Oct. 6 - Sakari Cross
Oct. 13 - Twisted Cross 1
Oct. 14 - Twisted Cross 2
Oct. 21 - The Grand 2
Oct. 27 - Spooky Cross 1
Oct. 28 - Spooky Cross 2
Nov. 3 - Creekside ReUnion Cross
Nov. 4 - Creekside Cross
Nov. 11 - Frosty Cross 1
Nov. 11 - Frosty Cross 2
The Iowa Cyclocross Series is powered by:
Iowa City Cycling Club