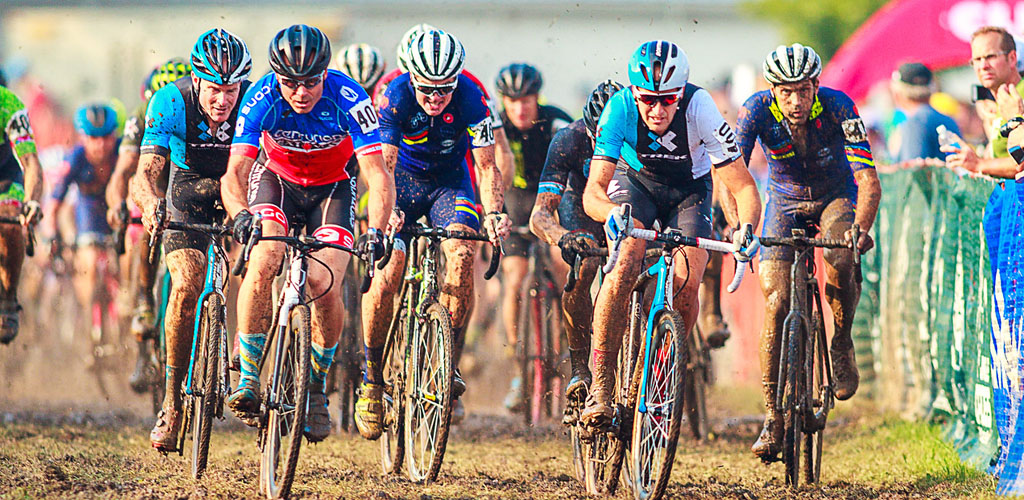 Iowa CX Series Podium Presentations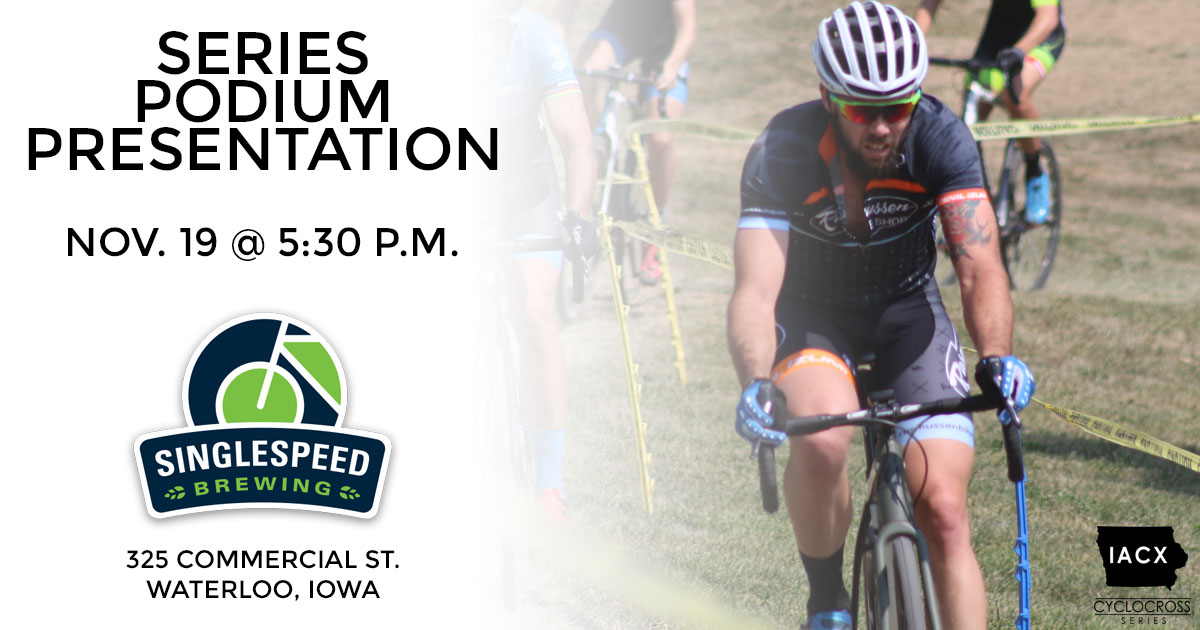 Join us this weekend for the final round of racing at Twisted Cross in Cedar Falls. After the races conclude on Sunday, we'll have podium presentations SingleSpeed Brewing Co. (325 Commercial St., Waterloo Iowa.) starting at 5:30 p.m.
---
Iowa Cyclocross Series
Powered by ten grassroots race directors with a passion for Iowa Cyclocross, a series of races has been created for you to enjoy the best the state has to offer. Welcome to the Iowa Cyclocross Series.
The series kicks off Sept. 2-3 with Cannonball Cross in Mason City. The series continues with the Dirty Wooden Shoe, Captain's Cross, Bobbers Cross, Morgan Cross, The Grand, Spooky Cross, Creekside Cross, Frosty Cross and finishes at Twisted Cross in Cedar Falls. Sixteen days of racing will challenge racers to put together a season-long campaign that rewards consistency.
Plan your season
These races are in:
Sept. 2 - Cannonball Cross 1
Sept. 3 - Cannonball Cross 2
Sept. 9 - Dirty Wooden Shoe 1
Sept. 10 - Dirty Wooden Shoe 2
Oct. 7 - Captain's Cross
Oct. 14 - Bobbers Cross
Oct. 15 - Morgan Cross
Oct. 21 - The Grand 1
Oct. 22 - The Grand 2
Oct. 28 - Spooky Cross 1
Oct. 29 - Spooky Cross 2
Nov. 4 - Creekside Cross 1
Nov. 5 - Creekside Cross 2
Nov. 11 - Frosty Cross 1 - Double Points
Nov. 12 - Frosty Cross 2 - Double Points
Nov. 18 - Twisted Cross 1
Nov. 19 - Twisted Cross 2
The Iowa Cyclocross Series is powered by: