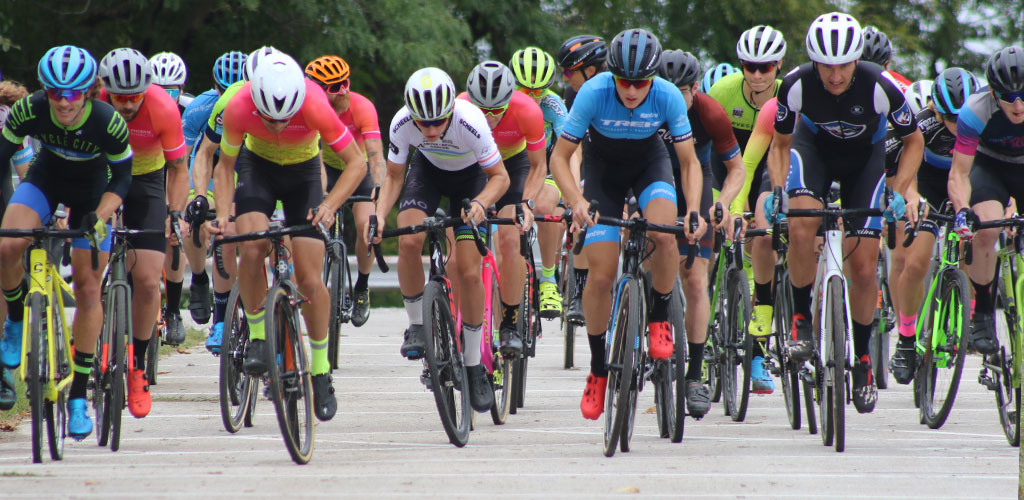 Iowa cyclocross series is cancelled for 2020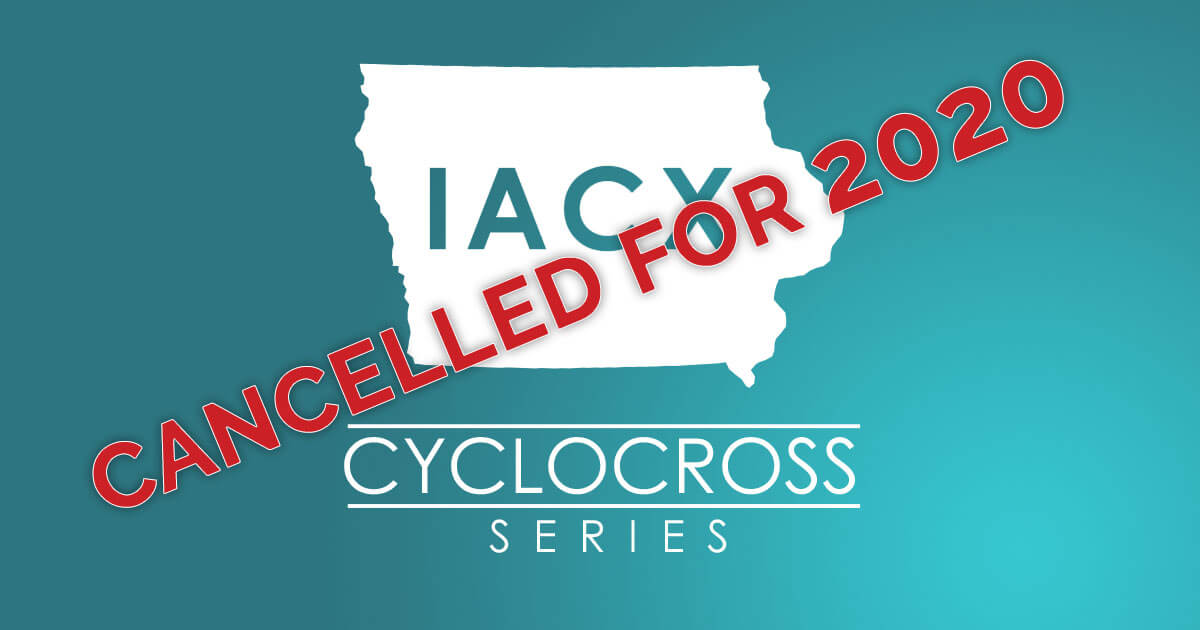 This week, we were hoping to share exact details of the 2020 Iowa Cyclocross Series schedule. Unfortunately, a global pandemic had other plans for us. While we are still a few months away from kicking the season off, it is becoming increasingly clear to us that it will be difficult for the season of cyclocross racing to continue as normal. Because we value the health and safety of each participant in the series, we are cancelling the 2020 edition of the Iowa Cyclocross Series.
A concerted effort among all the Iowa race promoters during the off-season was likely to yield the best points chase yet with expanded categories and better consistency from race to race. With the planned changes, we hoped racers would participate in races around the state. We don't feel it is responsible to encourage athletes to chase points for a series in an environment that could put their health, or the health of their families, in danger just for a few bucks in winnings and a cold drink. While we hope things change in the future, we feel it is best to take appropriate precautions.
Some questions you may have:
Q: Will there be cyclocross races in Iowa this year?
A: Possibly. Each race director is working with their local county health department and others to secure appropriate permitting for their event. If permits are secured and an event can take place safely it will. Continue to monitor the USA Cycling events page to see which events are permitted: https://usacycling.org/events-search?discipline=23&state=IA
Q: Does this mean that there will not be a series next year?
A: There will very likely be a series next year, but we aren't Nostradamus either. We have every intention in continuing the series next year assuming it is safe to do so.
Q: How will I know if a race is cancelled or postponed?
A: IBRA is working with race directors to publish information about the race schedule for the fall. You can continue to monitor the updates on the IBRA website here: https://www.iowabicycleracing.org/2020-07-17-2020-cyclocross-schedule-update/. In addition to the IBRA website, monitoring the USA Cycling schedule will give you an idea of what races are permitted for the fall: https://usacycling.org/events-search?discipline=23&state=IA
Q: How do I find out what a race and/or promoter is doing to adhere to social distancing and other CDC guidelines during their event?
A: USA Cycling is encouraging Race Directors to include their COVID mitigation efforts as part of their race flyer information. If you have specific questions about what a race is doing, reach out to the race director directly to get exact details on the procedures that will be in place on race day.
The Iowa Cyclocross Series is powered by: